Frequently Asked Questions
-Get inspired before you go -
Frequently Asked Questions
Before traveling to any destination, you should get enlightened and well-informed about the destination you are intending to visit so that you can get prepared and know what to expect. To further assist you with your journey, we invite you to go through common frequently Asked Questions.
The Most Frequently Asked Questions
Sahara Stars Camp is your best luxury desert camp in Morocco offering unique experiences and things to do in Merzouga desert being sustainable towards the environment and local communities.
Morocco is one of the most attractive destinations that is worth visiting as it uniquely joins authenticity with exploration. Many travelers have written countless blogs stamping their Moroccan experience. We have gathered together most circulating questions that travelers tend to seek answers for so that you can easily enlighten yourself about our country and particularly, the Sahara desert where our Merzouga luxury desert camp is located.
Morocco has established itself as one of the safest destinations in the world. The travel industry is one of the top priorities in the Moroccan economy and huge investments have been made to promote the country as a perfect destination along with improving the infrastructures.
A designated police for tourism "Police Touristique" came to life to ensure the safety and comfort of travelers. To sum it up all, despite Morocco is generally a safe destination to visit but one must always remain precautious by not going, for example, alone at night.
In fact, you can visit the Merzouga desert all year round depending on the reason behind your visit. However, the best time is from September to May as the weather does not get hot. July & August gets unbearably hot except if you plan to have a sand bath.
The distance from Marrakech to the Merzouga desert is 563.1 Kms via the roads N9 and N10. From Fes to Merzouga is 474 Kms via R503 and N13.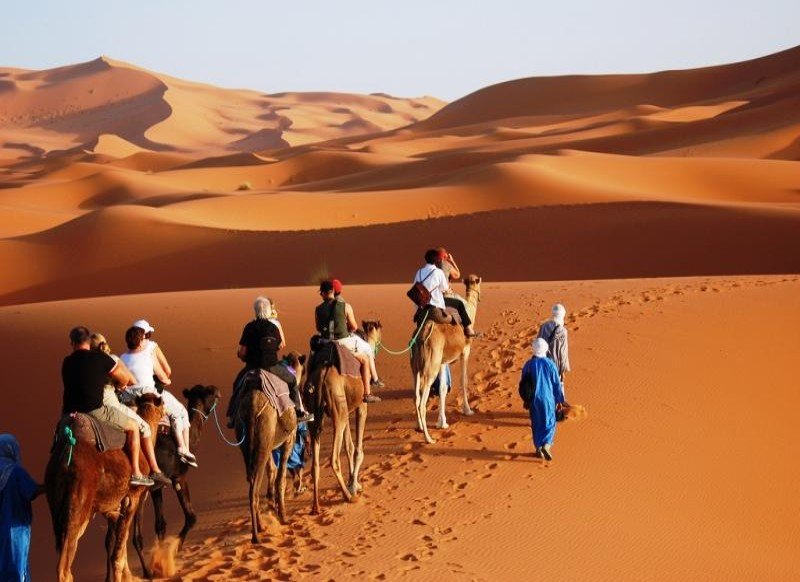 Normally, you should arrive to our Merzouga luxury desert camp before the sun sets so that you can saddle up you camel for the most recommended experience. However, if you are planning to spend an extra night, then you can skip the camel trek experience for the next day.
Sahara Stars Camp is located by the sand dunes of Erg Chebbi if you follow these directions; otherwise, you can reach out to us on WhatsApp through +212662475717 and we will assist you.
No, Sahara desert camp is located by the edge of the sand dunes.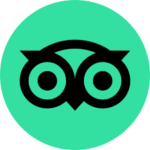 A wonderful experience glamping in the Sahara!
"I stayed at Sahara stars camp with my girlfriends in the beginning of March and we had the best time!! The tents were decorated so cute & were so comfortable. Our room had a comfortable bed, a vanity for getting ready, full bathroom & showers, wifi, and a plug to charge your phone. We had a great breakfast & dinner on site every day. We are vegetarian and they were very accommodating for our diet restrictions."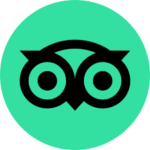 Amazing Glamping and Beautiful Atmosphere
"Once we reached, we were ushered into a pretty big tent with two beds (one king one single) furnished with Berber styled interior. The bathroom is small but in good condition. The toilet stall had a shower-head and we could get warm water. The bed was comfortable and the tent was big and cosy."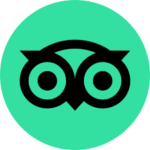 Romantic & Beautiful
"This is by far one of my favorite experiences in Morocco. The camp was beautiful, had a hot shower and even if it was cold, the blankets kept us warm and cozy at night. We watched the stars at night and the people played local music for us. The view in itself was wonderful. Highly recommend."